The cold weather usually allows us to find excuses to curl up around the fireplace and not curl those biceps. Fortunately, Coach CC has got a festive solution for you.
Our early gift to you is the opportunity to put yourself first and make a difference before the new year hits!
Introducing Yes.Fit's 12 Days of Fitness Challenge
Honoring the holiday classic 12 days of Christmas; Coach CC gave you 12 days to turn up the heat this winter season!
For the next 12 days, she will guide you through different intense workouts, strategically, targeting only certain muscles so you can workout each day without muscle fatigue.
There is one rest day to break up the different weeks, but don't worry Coach CC will guide you through it all.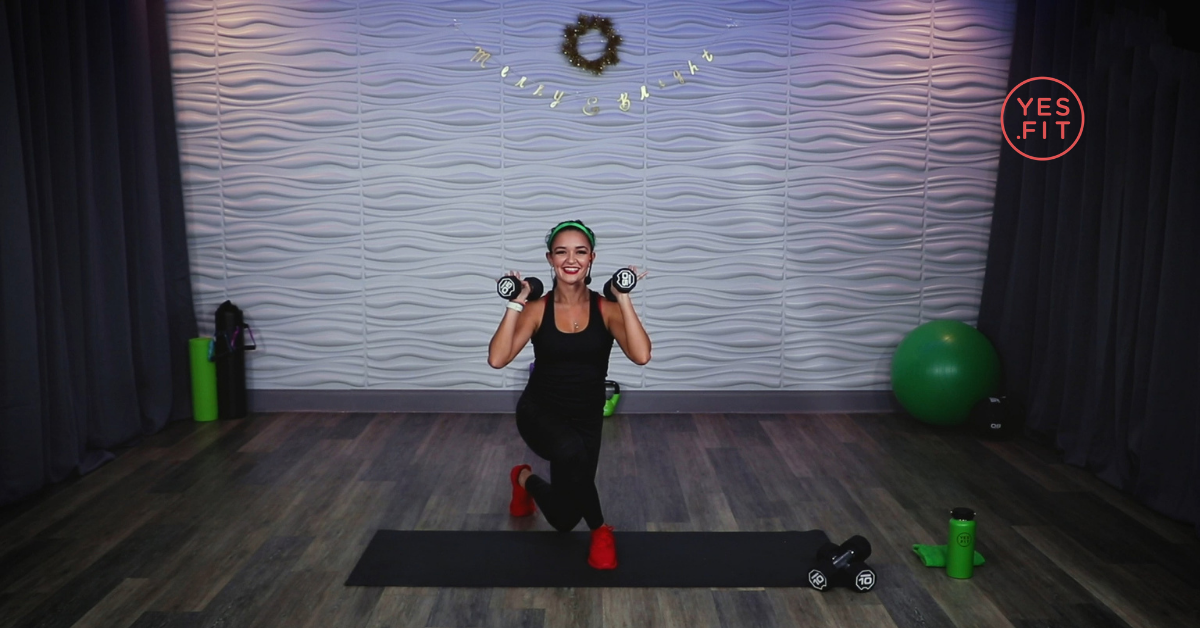 The best thing about this challenge is it was designed to be buildable, so whether you're just starting your fitness journey, or looking for something festive to add to your regimen this is a perfect challenge for you.
No equipment? No Problem! Regardless of your situation, space, or equipment, you can put that work in.
There are always alternative weights to dumbbells as well as body/low impact options so you can truly shine this season.
Here are some substitutes you can use if you don't have dumbbells.
Canned goods
Filled up water bottles
Exercise bands
Books
Gallon jugs of any liquid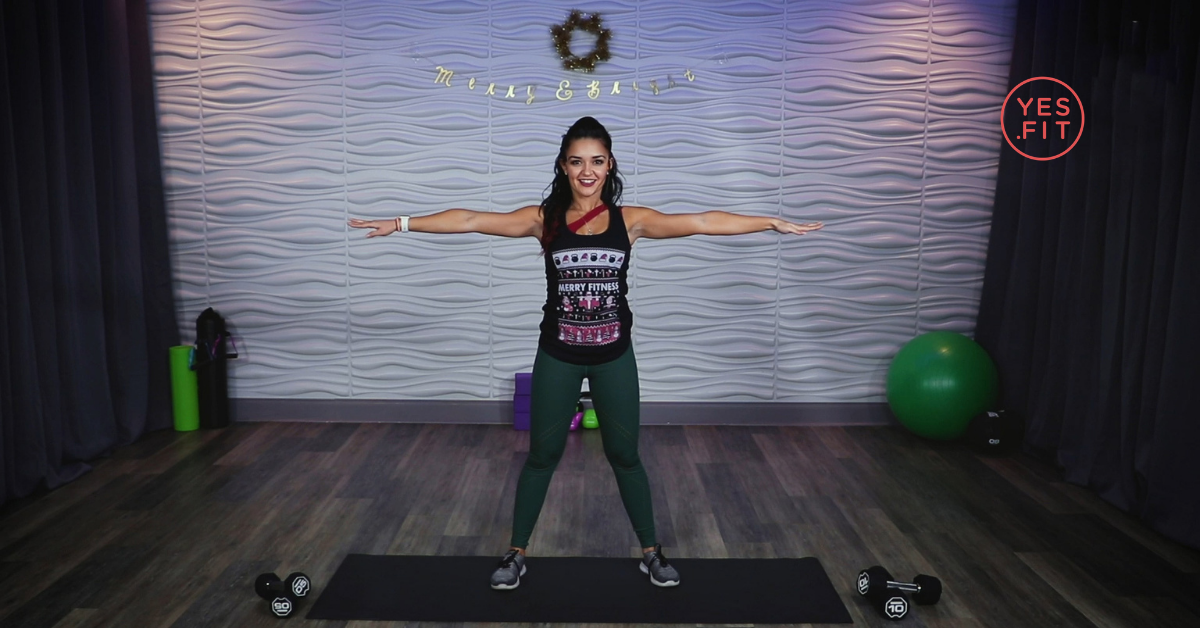 The holidays truly is the season of giving. We didn't forget that! Not only is this fitness challenge to come with an awesome reward upon completion BUT it's the first available to EVERYONE!
What's the reward, you ask?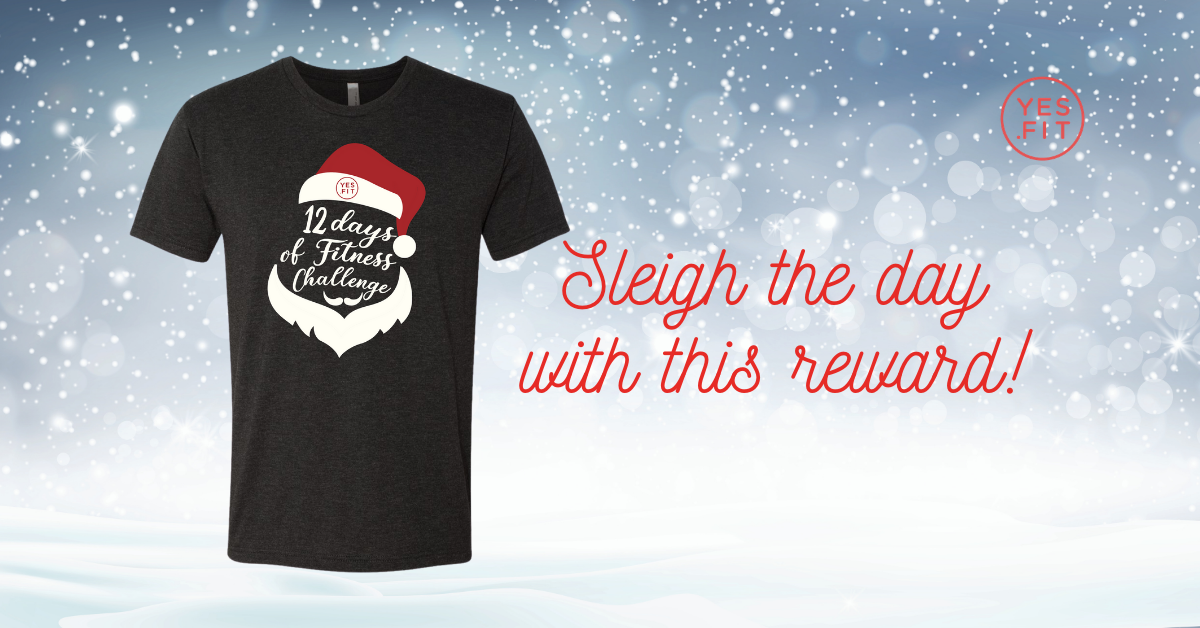 An exclusive holiday tee to show off your hard work! So make sure you earn yours and add it to your collection awesome Yes.Fit rewards.
Additionally, if you love this challenge, as we know you will, Club Yes.Fit Power members have access to new FREE fitness challenges every single month. In addition, Club Yes.Fit Power Members also receive:
Early access to all challenges
Early access to all races
20% off when they register for races or challenges
Unlimited Digital Only events
Access to our Yes.Fit Challenges
20% discount on all Yes.Fit purchases
Exclusive CYF races only available to members
and much more!
There are definitely more than 12 reasons to sign up for CYF Power but you can start with your 12 Days of Fitness which will be available for purchase the first week of December.
This amazing challenge starts first week in December, so stay tuned and don't forget to post those while you're doing this challenge! Use the hashtag #12daysoffitnesschallenge