A virtual race is a race that you choose to complete whenever you would like. You can walk, run, or use a treadmill. The beauty of a virtual race is that you can run the race at your pace wherever you are, no matter what time of day it is.
While event racing is fun and allows you to run with like-minded people, there aren't live races going on currently, so virtual races give you a great opportunity to still stay active and virtually race with your peers.
Additionally, running your typical organized race often involves traveling, not to mention if you've signed up for a race, you have no control over the weather. If you're not into crowds, then live event racing may not be for you. If you're new to racing, virtual racing is the perfect solution to all those problems.
Yes.Fit is a fun virtual fitness platform that anyone can do. Start with shorter virtual races or manageable fitness workouts and progress to longer races and more strenuous workouts. Whether you are running, walking, or cycling, do it at your own pace and time frame to fit your lifestyle, schedule, and personal goals. You can also earn progress updates and badges for your various achievements along the way. Once you are finished, get rewarded with race medals, coins, and other amazing fitness apparel!
You can sign up for our 30-day FREE TRIAL and test drive our app! There are hundreds of virtual races and challenges offered. Choose by distance, theme, location, or rewards, and become a virtual world traveler. Here are the top 5 races you can start TODAY!
1. The Great American Adventure | How Far Can You Go Challenge! | 13,669.8 Miles
Every year, Yes.Fit creates the How Far Can You Go? Challenge, which is our year-long race that gives you the entire year to get those miles in. Workouts will start recording on January 1, 2021 and end on December 31, 2021. The great thing about this race is that you can join other races while working on this event and all miles accrued in other races will automatically be applied to this event.
The Great American Adventure will take you through 48 contiguous states, beginning and ending at the Nation's Capital in Washington, D.C.
All Participants will receive the finishers medal at the end of 2021 no matter where your adventure ends. Participants will also get:
A t-shirt.
Fruit infused water bottle.
One mystery gift to be sent out around June/July to keep you motivated .
A finisher's medal to ship to all paying participants at the end of the year.
Also available for purchase is a super comfy lightweight hoodie, perfect for layering on your outdoor adventure!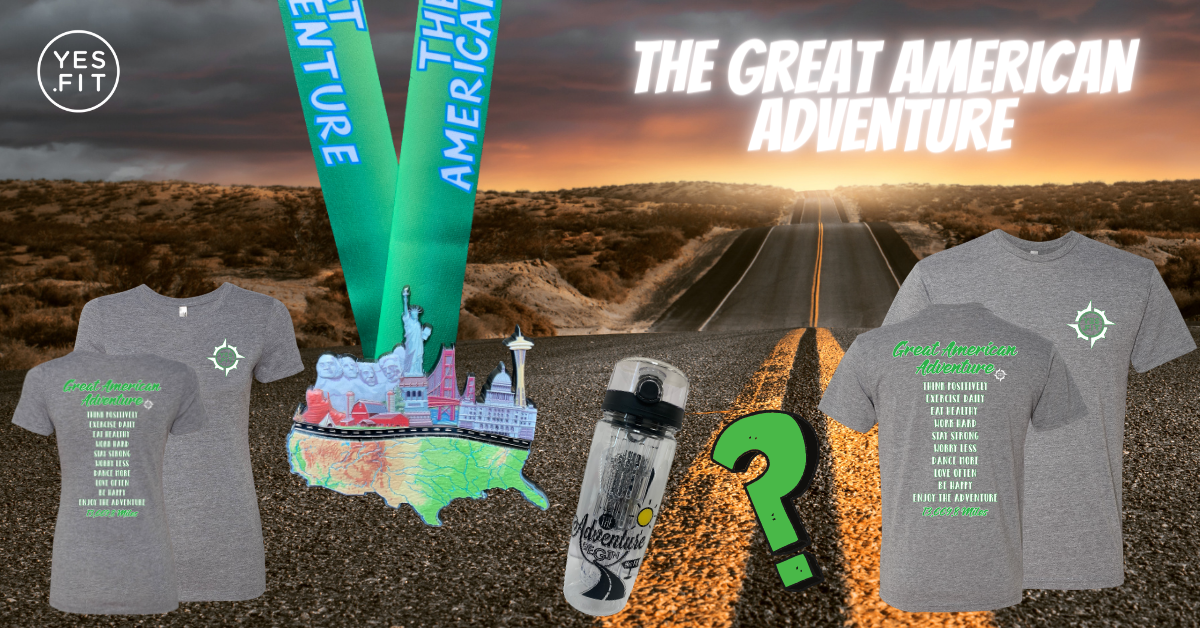 2. Escape to Paradise | 39.4 Miles
Is the cold weather getting you down? Wish to escape to a warm, tropical paradise? Escape to Paradise Virtual Race is your solution!
Imagine yourself sitting on a white-sand beach with the sun shining bright overhead. You're falling into a deeply relaxed state as you slowly breathe in the aromatic sea air.
Check out the trailer and see what the tropical fun is all about!
3. Lake Tahoe | Club Yes.Fit Exclusive | 70.4 Miles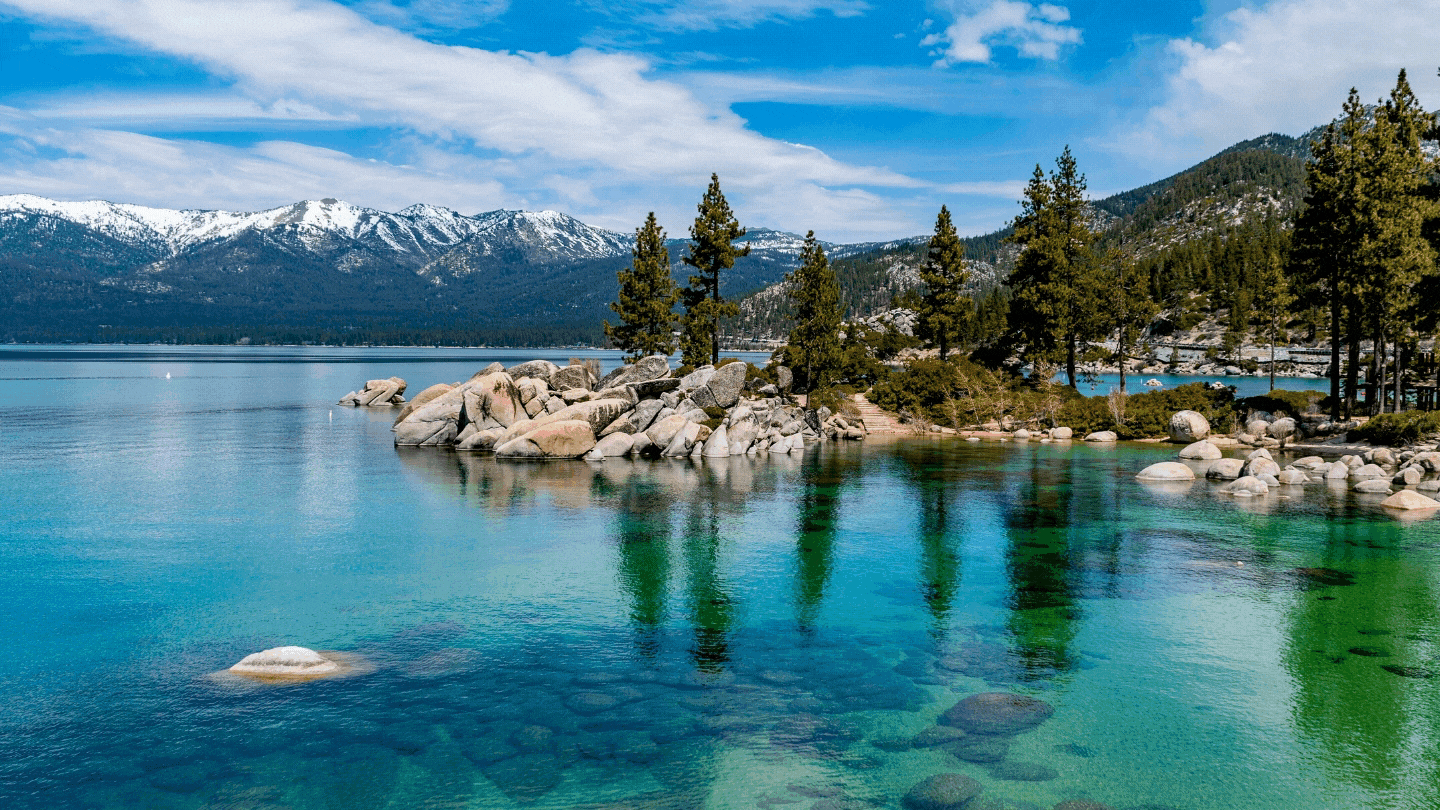 If you're new to the Yes.Fit family, then you probably didn't know that we have membership plans that not only provide GREAT savings for you but also gets you into exclusive races, in addition to a wide range of virtual fitness workouts that you can do at your own pace.
One of these exclusive virtual races is Lake Tahoe, which is one that we added earlier this year to our exclusive Club Yes.Fit collection.
4.Belugas, Lights, and Bears! Oh My! | 21.7 Miles
Belugas, Lights, and Bears! Oh My! virtual race is located in the small town of Churchill in northern Manitoba, Canada. This place is known as the "Polar Bear Capital of the World." Hundreds of bears pass through and around the town on their way out to the freezing Hudson Bay ice every fall.
In the summer season, the belugas are the stars of that season, where over 60,000 belugas migrate to the Hudson Bay and nearby rivers to feed and give birth, creating a natural spectacle.
Churchill is also one of the world's premiere viewing destinations for the aurora borealis (northern lights) that dance in the sky some 300 nights each year. So get set for your once in a lifetime virtual tundra experience.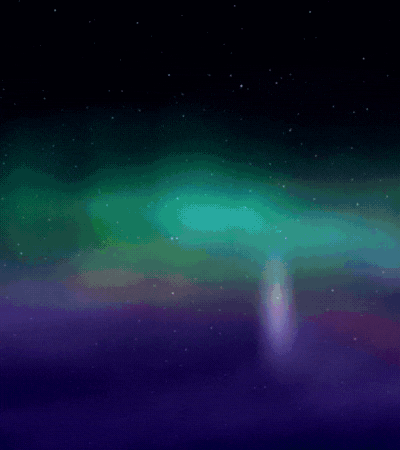 5. We Go Together like Eggs and Bacon | 41.1 Mile
For those Yes.Fit fans, we have another "We Go Together" NEW virtual race just for you!
Come along on this virtual race with us to Petaluma, California, once known as the "Egg Capital of the World" to explore all things eggs and bacon!. Whether in a breakfast sandwich, an omelet, or even a baked casserole, bacon and eggs have been joined in flavorful matrimony that can't be beaten. So how did the breakfast power couple come to be?
Similar "We Go Together" virtual races you can collect are Bees and Honey, and Peanut Butter and Jelly. Yummy!