Yes.Fit is celebrating July 4th with its second annual "Let Freedom Ring 5K" race. You can walk, run, swim, or even bike this 3.1 miles virtual race. If you're on the fence about signing up, here is everything you need to know about this virtual race. Yes.Fit assures you that you will not regret joining.
Where is this year's race location?
Philadelphia, Pennsylvania is the birthplace of the United States where our Founding Fathers met, discussed, debated, and adopted the Declaration of Independence, a statement that the ideals of life, liberty, and the pursuit of happiness should be spread across the Earth and allowed to flourish.
Since that day in 1776, July 4th has been celebrated as the birth of American independence with festivities ranging from fireworks, parades, and concerts to more casual family gatherings and barbecues.
How much does the actual race cost?
We're making registration FREE for this race! Yes, FREE! Because you can't have FREEDOM without FREE and we want as many people to sign up and enjoy this year's 5k! Please note that registration closes on July 2nd, so sign up today!
What type of rewards are there?
Rewards are optional, however, the medal, coin, shirt, and add-ons this year are pretty neat. This race is different from our usual races because when you sign up your rewards ship immediately. Typically, our rewards ship AFTER you complete your miles but for this specific race we wanted you to be able to wear our fun products for the race!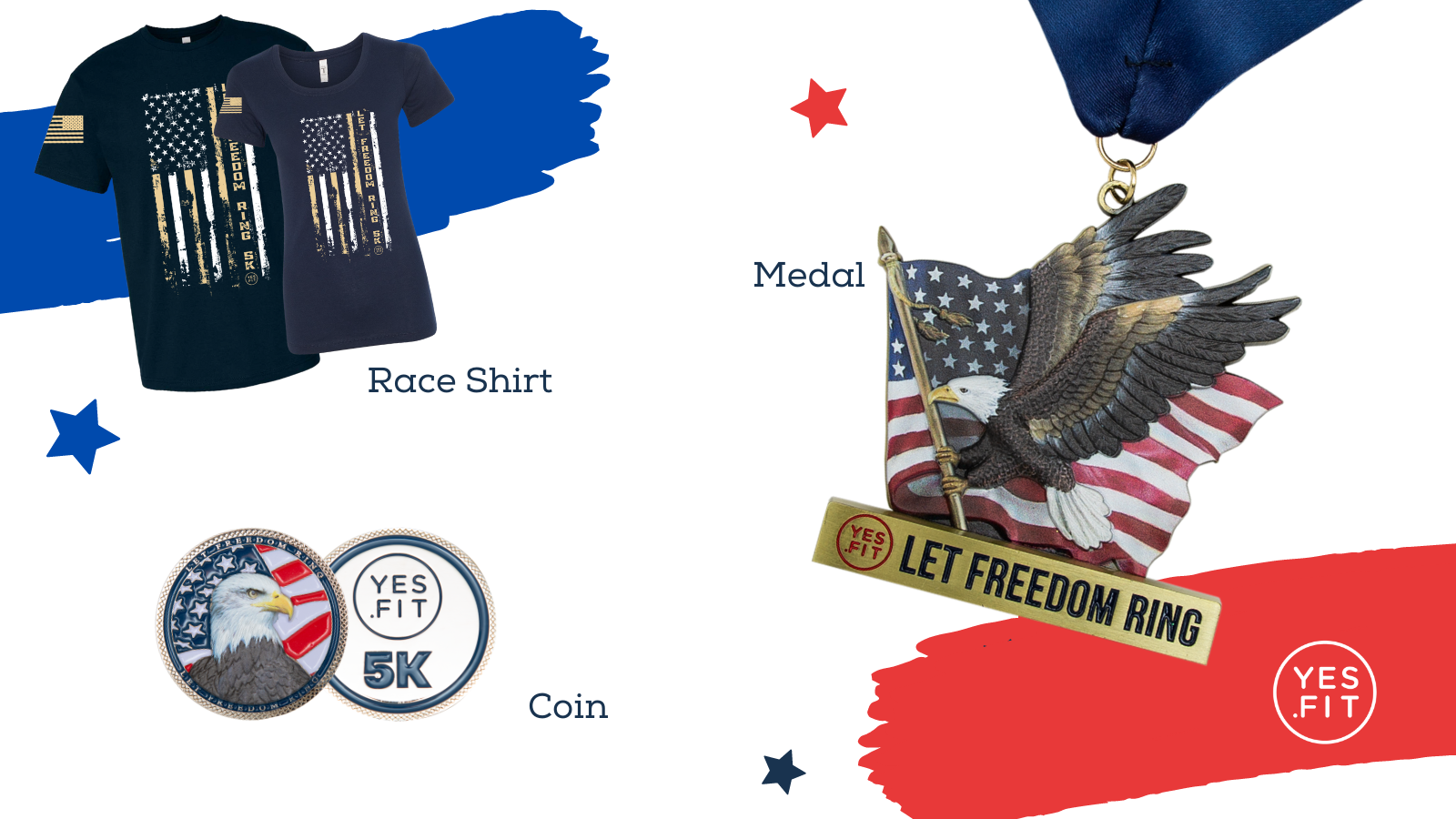 Does this race have any add-ons?
Yes! We have some great add-ons, all to match the "Let Freedom Ring" theme. You can choose between the headband, pin, socks or tank top that comes with a sticker or you can buy all of the add-ons, as they won't return once this race is done.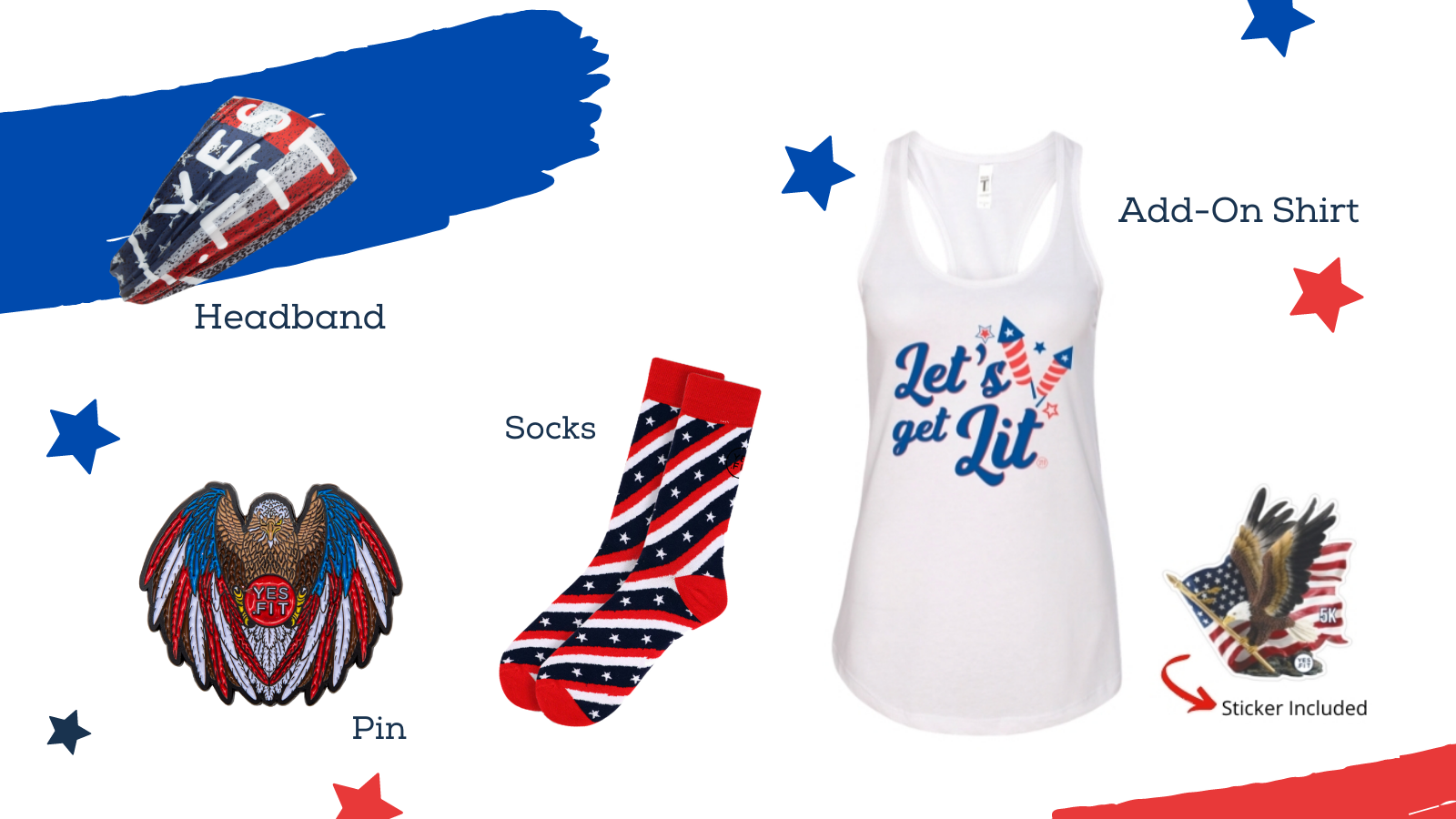 When do we log miles?
This year you can log your miles from July 1st through July 6, 2021. Feel free to break up the miles or do them all at once! As long as you record your miles during this time, you are good-to-go!
How can I save money on these rewards?
Save 20% on your rewards by becoming a Club Yes.Fit Member. Start your FREE trial today!
Who does this race benefit?
A portion of the proceeds will be donated to Honor Flight. Honor Flight mission is to transport America's veterans to Washington, D.C. to visit the memorials dedicated to honoring those who have served and sacrificed for the United States.
Do you have a playlist to work out to when doing this race?
Check out our Spotify Playlist for this race!
Anything else I should know?
Check out our trailer below to get inspired and get motivated!