With the seasons changing and the weather getting a bit chilly; it makes this the perfect time to revamp your workout wardrobe.
Here at Yes.Fit, we wanted to give you the advantage of checking out our Store Celebration!
Our hottest looks are on sale so you can rock the latest and greatest. Your training might consist of bundling up for the outdoors or shedding some layers to turn up the heat. Either way, we've 5 ways for you to sweat in style this season! .
1. Don't forget the Headwear
Let's be real, headwear is fashionable and functional. Headbands help keep hair off the face and skin which can allow the skin to breathe. This allows your body to sweat and cools off naturally.
Also helps avoid breakouts, which is always a plus. In the winter though, it's important to cover your head, especially if working out outdoors. Blood flow will stay around the core to keep essential organs warm. The head, along with hands and feet, is more exposed to elemental damage such as frostbite.
Wearing a Yes.Fit beanie with faux fur insulation will help keep the head nice and warm. If hat hair isn't your thing and you want to show off the long mane, use the cozy knit beanie that has a hole on the top for you to pull your ponytail through.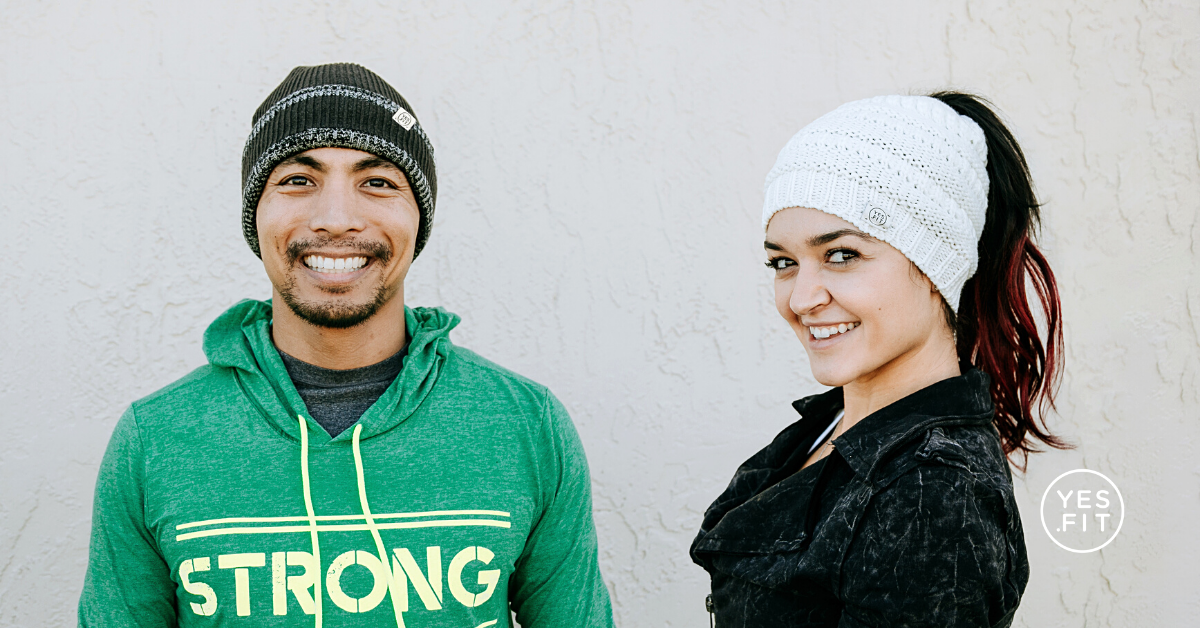 2. It doesn't always have to be form-fitting
You should always feel proud to show off your body no matter what stage of your fitness journey you are currently in. However, sometimes a relaxed fit is the better option. You might want to have a more active recovery kind of day. Or even the day when your workout goes right into running errands across town, in that case your answer should always be a Yes.Fit slouchy tee.
This is perfect for the girl on the go! Not to mention with family and friends coming home for holiday gatherings, it is always nice to have a shirt that allows some wiggle room. So go ahead and serve yourself another slice of pie, no one will notice.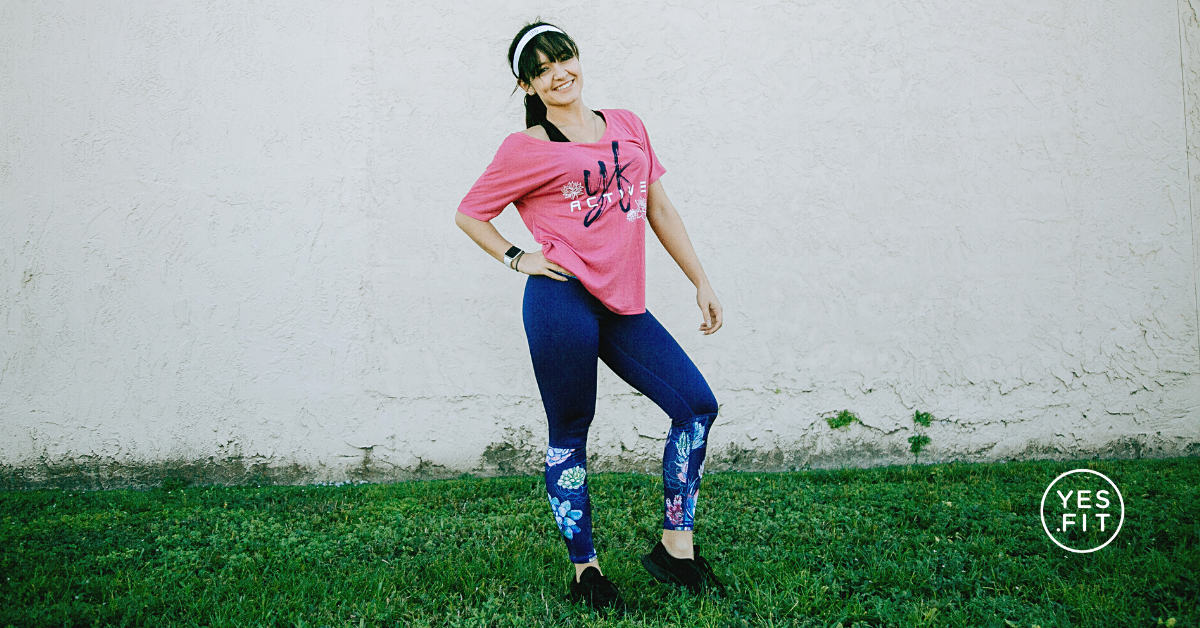 3. Always have the gym bag essentials
Whether you're back hitting the gym or you're still working out from home, making sure you have your main items close by will help you stay focus before, during, and post-workout.
It's common knowledge that bodyweight exercises can be a calorie-blasting workout all while promoting flexibility and balance. Having some extra tools such as resistance bands and gliding discs will help take that workout to the next level.
The Yes.Fit Store actually sells a resistance band bundle that includes three different types of levels of intensity. These are excellent for muscle definition that is challenging to achieve without that extra tension.
During your workout, you're definitely going to work up a sweat, grab that towel and have it nearby. Our Yes.Fit towels will actually help your body cool off for a quicker recovery.
After your workout, don't forget to grab your shaker bottle. If you want to save yourself the hassle of lugging around the whole protein container, I suggest the sleek black Yes.Fit Active shaker bottle. It has not one, but two compartments to store powders or any add-ons you might need for the perfect post-workout snack.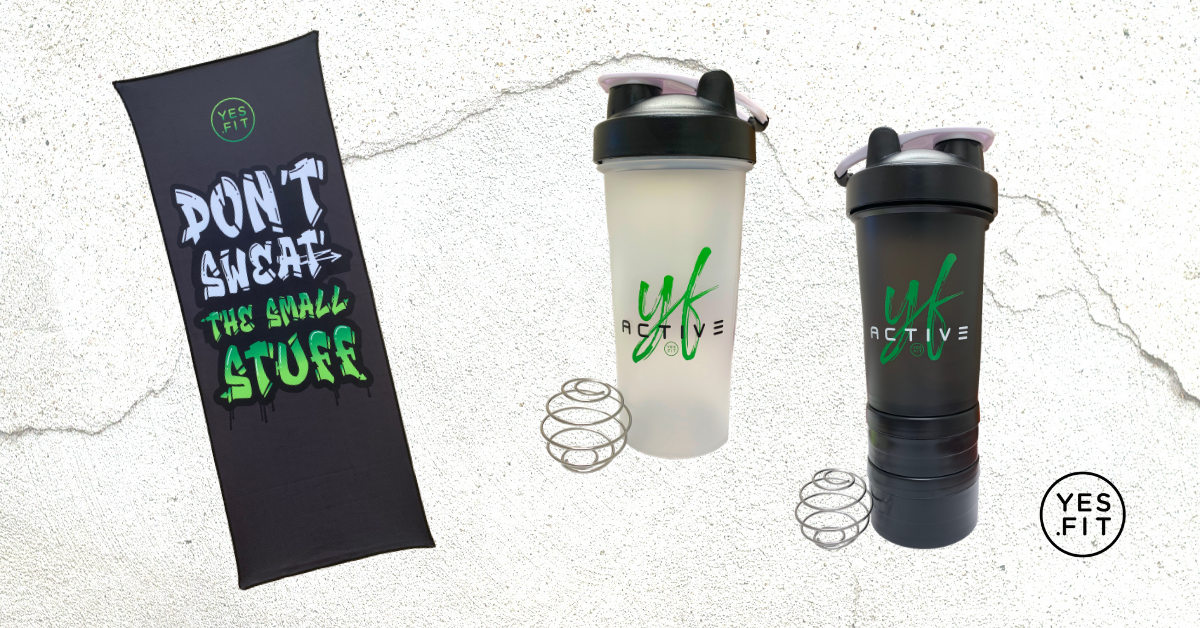 4. Layers on Layers
Coming in from the outdoors, fighting the wintery elements can be a hassle. More importantly, it can be a health concern. Dressing too warm is a common mistake when exercising during cold weather. When your body starts producing enough heat your body will feel warmer than it actually is. This can lead to multiple problems.
Dressing in layers allows you to start peeling some off as you start to sweat. Before going back outside as your body cools down at the end of your workout you can start to add layers back on.
All the Yes.Fit hoodies are an excellent choice for this. Thin and light, these hoodies are designed to still be breathable during and post-workout. Not to mention its easy to get inspired and go the extra mile when you look in the mirror and see motivation looking back at you.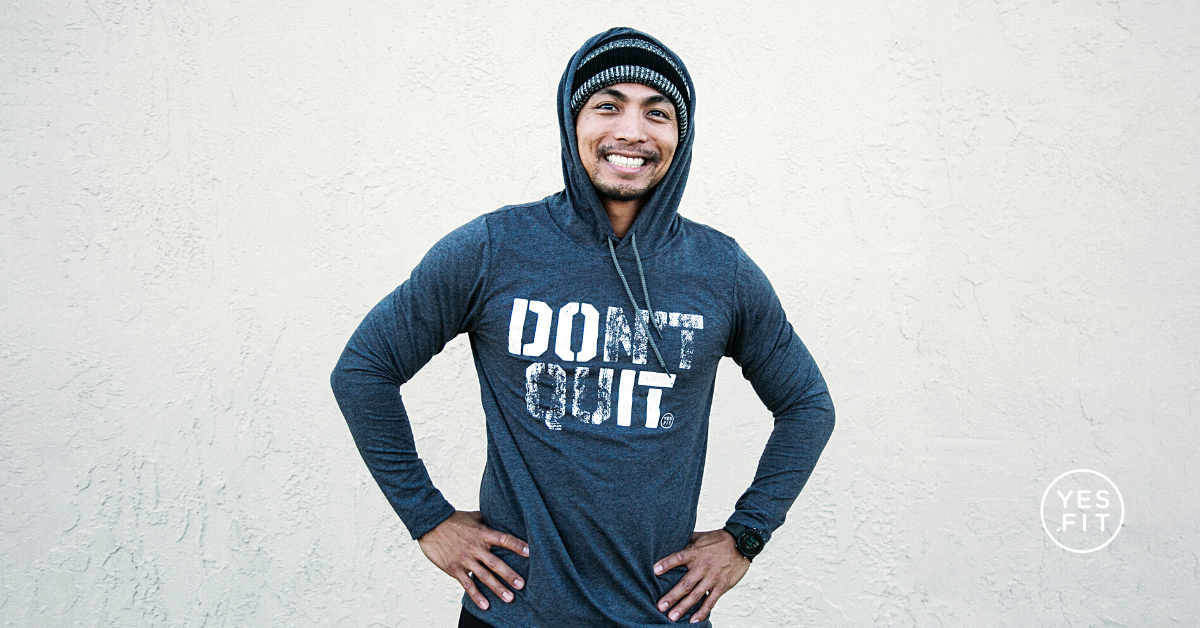 5. Be Proud of Your Successes
While it's important to always look ahead and focus on new goals. Never forget where you started!
Reminding yourself why you started and looking at your growth will boost your confidence which will help your mood improve. Well, who doesn't look good when they are rocking a confident glow.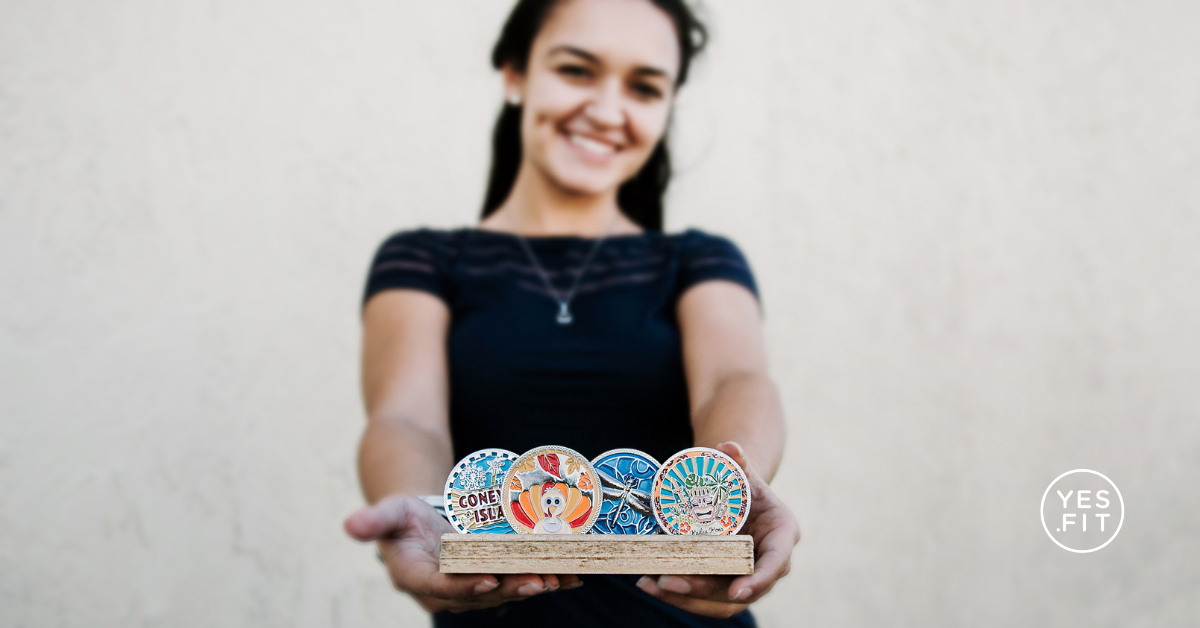 Snag a Yes.Fit medal holder or one of our new coin stands and display your hard work. It'll help keep you motivated and focused on the next goal. It's sleek and stylish, so whether it's sitting on your desk or home office. Show it off and let your commitment speak for itself!