Maple Pecan Sweet Potatoes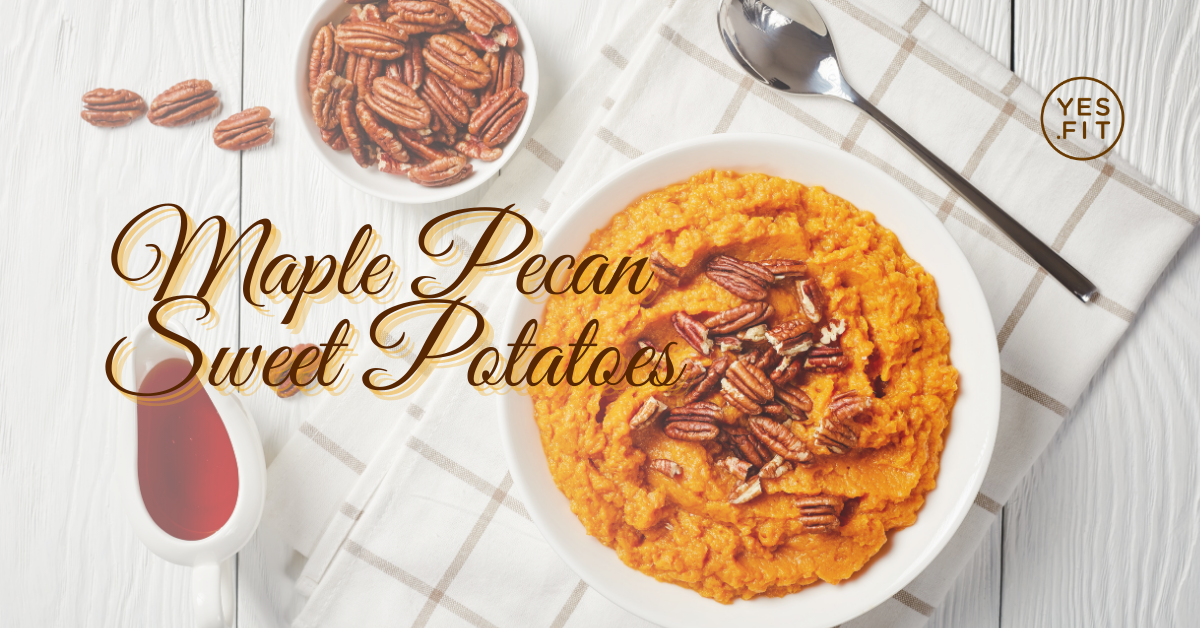 Ingredients
4 small sweet potatoes
1/2 cup Greek yogurt
1/2 tablespoon pumpkin pie spice
1 tablespoon maple syrup
1-2 tablespoons brown sugar (if you desire the sweeter side)
Pinch of salt
Toppings
2 tablespoons butter
2 tablespoon light brown sugar
2/3 cup of pecans (chopped if desired)
Instructions
Preheat your oven to 400°F.
Pierce the potatoes with a fork,
Place in a large baking pan and bake until soft (20 to 45 minutes).
Cut each potato in half lengthwise.
Scoop out the baked insides.
Mash the baked potato flesh in a bowl until smooth.
Mix in the Greek yogurt, pumpkin pie spice, maple syrup (and brown sugar, if using) and salt.
In a separate bowl, mix all topping ingredient.
Sprinkle over the sweet potato mix. Bake at 400°F for 12-15 minutes.
Drizzle with extra syrup to serve, if you like, and serve hot.