No-Bake Healthy Pumpkin Pie Energy Bites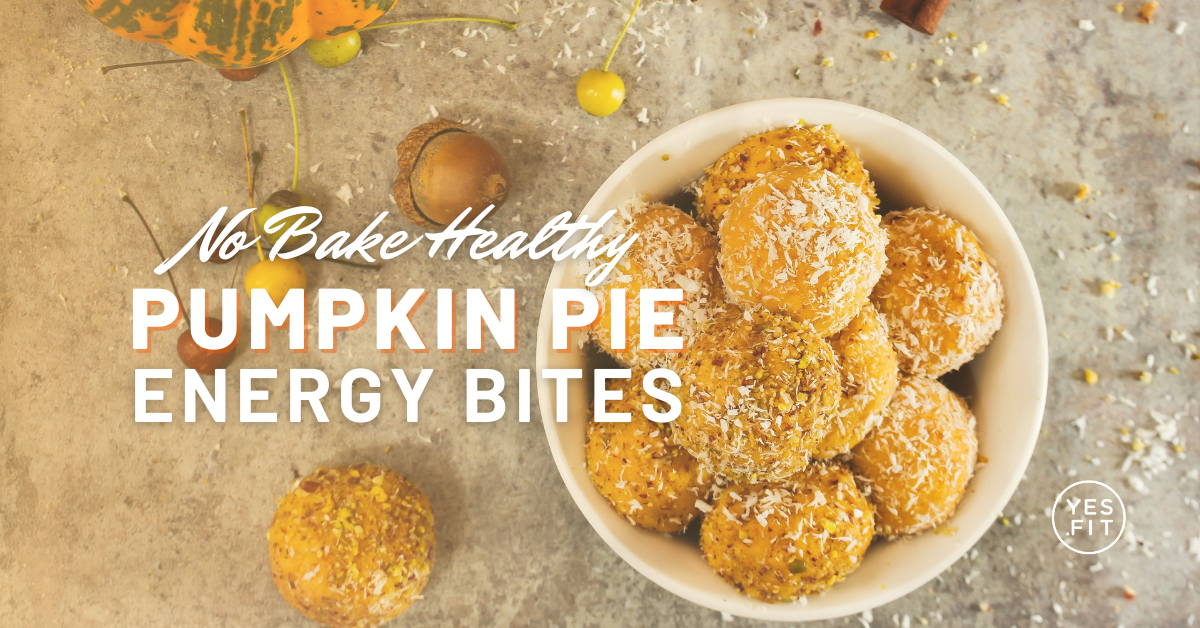 Ingredients:
2 tablespoons paleo flour ( option: coconut flour or almond flour)
1 tablespoon vanilla protein powder
1 tablespoon pumpkin pie spice
1 cup cashew butter (option: any nut butter would work)
1 tablespoon maple syrup (option: honey)
2 tablespoons pumpkin puree
Instructions:
In a large bowl, combine flour, protein powder and pumpkin pie spice.
In a separate bowl, microwave cashew butter, syrup, and pumpkin puree for 30 seconds to 1 minute, or until it's easy to mix the ingredients together.
Pour the cashew butter mix into the dry ingredient mix and stir to combine.
Freeze the dough for about 10 minutes so it hardens enough to handle.
Line a baking sheet with parchment paper.
Roll the dough into about 20 balls and arrange on the baking sheet.
Refrigerate until fully chilled, then store in an air-tight container in the refrigerator.